NSAR is a specialist consultancy supporting organisations with the full spectrum of apprenticeship programme development, support, optimisation and evaluation.
Our Main Apprenticeship Services
NSAR is proud to facilitate and recognise the top apprenticeship programmes and individuals on an annual basis.
Apprenticeship Design and Development
NSAR has an in-depth understanding of the current apprenticeships landscape, with a team of experts facilitating the design of the latest apprenticeship programmes.
We can help organisations develop their apprenticeship programmes at whatever stage they are in. We can work with you to create programmes, or to review and find ways to make your programme work more effectively.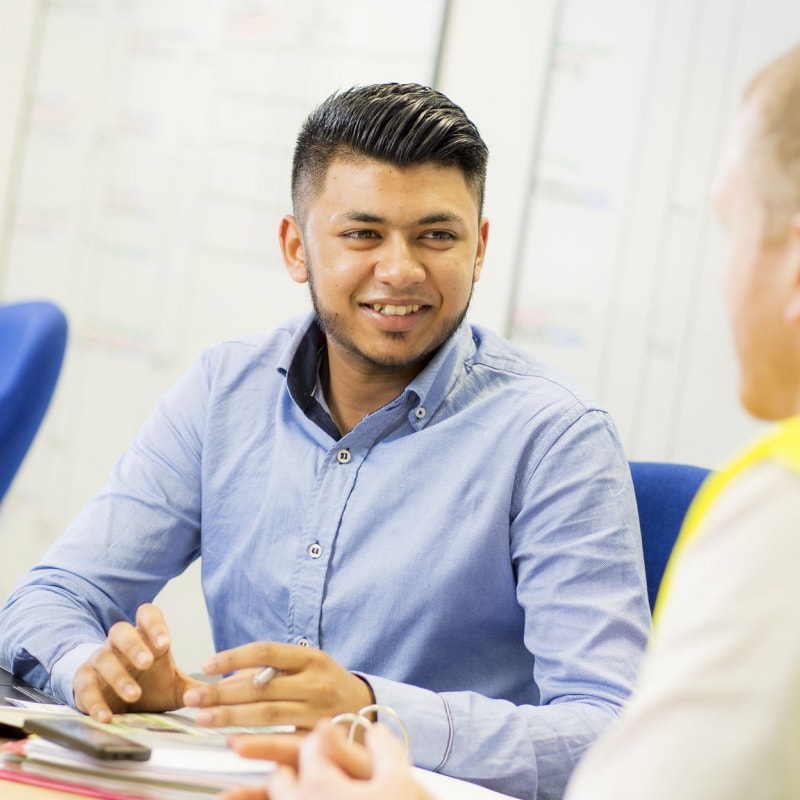 Government introduced the apprenticeship levy in 2017 to create long term sustainable funding for apprenticeships and to give employers more control to provide their staff with a range of training opportunities.
The levy is paid by large employers with a pay bill of over £3 million (they pay 0.5% of their total annual pay bill).
Levy paying employers access their funds through the online apprenticeship service. The funds in their accounts are available to spend on apprenticeship training in England.
Employers have 24 months to use their funds once they enter their apprenticeship service account, after this point, their funds will expire. The funds expire to encourage levy paying employers to invest in high-quality training and assessment and to prevent levy payers from accruing very large balances. However, any unspent levy funds within each financial year are then used to support existing apprentices to complete their training, pay for apprenticeship training for smaller employers and additional payments to support apprentices.
Apprenticeship Levy Planning
We offer an easy way for organisations to access and understand their apprenticeship levy contributions and model effective apprenticeship programmes for their staff.
Our team can help your organisation produce a strategic apprenticeship resource plan for any number of years. This plan can also be implemented for specific projects.
We also offer an apprenticeship levy calculator, where organisations can easily adapt and optimise their levy contribution.
How to access and optimise funding
Upskilling of your existing workforce
Internal reporting and tracking of progress
Managed Apprenticeship Service
Internal reporting and tracking of progress
Our Apprenticeship levy planner helps organisations:
Easily model an apprenticeship programme
Better evaluate their existing apprenticeship programmes
Access and understand their levy contributions and utilisation
Apprenticeships Standards and Assessment
NSAR has an in-depth understanding of the current apprenticeships landscape, with a team of experts facilitating the design of the latest apprenticeship standards relevant for the rail sector and the wider transport industry.
This is done in line with Government plans to improve skills and productivity through apprenticeship reform, by replacing existing frameworks with employer defined apprenticeship standards.
These standards are designed to be more flexible and focused to address the current and future needs and challenges faced by the transport industry.
NSAR supports members with the opportunity to collaborate and influence the development of apprenticeship standards to ensure they meet employer needs, through:
Case study:
NSAR have developed an updated apprenticeship standards and end point assessment, in partnership with leading transport and engineering groups. This supports bus, coach, tram and rail employers in the development of apprenticeship standards from Level 3 and 4.
Rail Engineering Standards – Level 3
Technicians provide technical support to engineers, disciplines include:
Railway (infrastructure and trains) and Track (including minor works)
Overhead line, electrification, signalling, telecommunications, traction and rolling stock and rail systems.
Apprentices will specialise in one discipline.
Rail Engineering Standards – Level 4
Advanced technicians provide technical solutions across the railway.
Project management and delivery
Facilitating and hosting workshops with employers, training providers and awarding organisations
Consultation on proposals for new standards, end point assessment proposals and delivery mechanisms
Creating a National Training Partnership of quality learning provision to deliver the new standards
Facilitating the development of end point assessment and assessor resources
Delivery of External Quality Assurance for rail-related apprenticeships
Guidance on preparing for an Ofsted inspection.
Apprenticeship Quality Assurance and Compliance
We help employers to take ownership of the external quality assurance of the various apprenticeship assessment marketplaces.
This allows organisations to have increased confidence in the assessment outcomes during the end-point assessment stage of the apprenticeships.
We are committed to keeping employers at the centre of apprenticeship policy. We ensure the highest quality apprenticeship experiences and outcomes possible for our clients.
NSAR INITIATIVE - Rail apprenticeship of the year awards
In 2021, NSAR launched a successful Apprentice of the Year scheme for rail passenger transport and train driver apprenticeships.
Train operating companies used the same selection criteria to identify and award their individual company winners, putting them forward for the national award.
NSAR selected a top industry panel to evaluate nominations and select the national winners.
These winners were announced during National Apprenticeship Week in February 2022.
This programme is designed to raise profile for rail passenger transport sector, acknowledge excellence in apprenticeships and raise youth awareness for rail sector employment.