NSAR is proud to invite all members, clients, partners and industry professionals to attend our Skills Symposium with guest speaker Ed Balls.
This event is taking place Friday 25 November 2022 at Church House Westminster, London, SW1P 3AZ from 11:30 – 14:30.
Please note this is a FREE event.

Plans for this day are as follows:
11:30–12:00 – Coffee & networking
12:00–13:00 –
Panel discussion on the topic of Social Value, diversity and inclusion featuring expert industry professionals. Chaired by Neil Robertson – CEO at NSAR.
Panellists are:
Joe Holland – Head of Human Resources at Transpennine Route Upgrade
Natalie Penrose – Head of Legacy at HS2 Ltd
Michelle Russell – Head of Workforce Analytics at NSAR
Tom Hall – Social Sustainability Principal at RSSB
13:00–13:15 – Break
13:15–14:00 – Keynote speech with Q&A – Ed Balls
14:00–14:30 – Networking & close
Professionals from across the rail and construction sector are welcome to attend.
This event is taking place following the NSAR 2022 AGM, where we encourage those attendees to register to attend this insightful afternoon session too.
Note: Registration for this event is essential.
More about Ed Balls: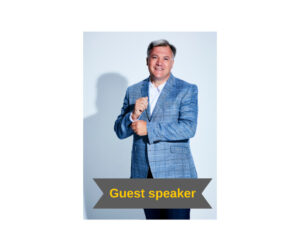 Ed Balls is a broadcaster, writer and economist. He is Professor of Political Economy at King's College, London, a Research Fellow at the Harvard Kennedy School and co-Chair of the UK Holocaust Memorial Foundation. Ed has fronted numerous documentaries for the BBC and is a regular presenter on ITV's flagship breakfast show, Good Morning Britain and currently appears on The Andrew Neil Show alongside former Chancellor George Osborne. Ed was a Labour MP for ten years, during which time he was Economic Secretary to the Treasury and Secretary of State for Children, Schools and Families. He was appointed as Shadow Secretary of State for Education, followed by Shadow Home Secretary after the 2010 General Election. In 2011 he was appointed as Shadow Chancellor of the Exchequer, a role which he held until his defeat as an MP in the 2015 general election.